NEWS

Comments? Questions? Contact the editors here


<!insert news here>

Jean Michel Jarre in Monaco - 30/06/2011

Jean Michel Jarre will perform in Monaco July 1st, 2011, a concert that will use Hercules Port as pat of the spectacular stage show. For those unable to travel to Monaco it will be possible to follow the event online via
ustream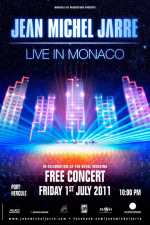 Jarre concert tickets now for sale for Norwegian gigs - 15/03/2011
Jarre will be playing 2 concerts in Norway in October.
Oslo date is 26th of October while Bergen is 28th. Find the tickets for sale here at livenation.

Since this is the 2nd or 3rd round with now new material we should cross our fingers for something new. Jarre management hints that Jarre has studio-sessions between his touring. Hopefully this will be fruitful but we all have to wait and see.

Jelling Musikfestival details and Tickets - 02/03/2011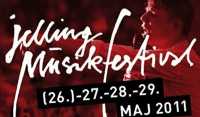 It ain't over until the Fat Lady Sings. Jarre closes Jelling Musikfestivallen Sunday evening.
Tickets can be purchased online billetlugen.dk
or in the Fona shops.
Also Gaffa sell tickets online, a full festival ticket cost 850Kr.

Jarre to play at the Jelling Music Festival - 24/02/2011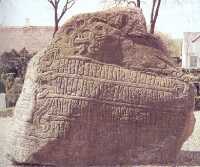 Jelling music festival just published that Jarre will play at their festival this year. The exact date is not yet known but the festival runs between May 27th and 29th.

Read a bit more here DR P4 Trekanten. We will follow up with more news when it arrives.

Jarre In HD - And 3D - 08/09/2010 - 08/09/2010
According to blu-ray.com, French Blu-Ray disc replicator QOL has prepared its first 3D BD on behalf of Panasonic France.
The BD contains HD footage from the latest French Open tournament, but of far larger interest is the fact that it also contains clips from Jarre's World Tour 2010 in 3D.

During the last months, we have seen a number of producers of 3D equipment making exclusive deals and releases of 3D software on BD when launching new equipment. The type of 3D in play here is miles ahead of the old-fashioned red/green technology used for decades. Jarre fans will remember it with some trepidation from the Oxygene - Live in Your Livingroom dvd.

We must emphasize that the disc only contains concert excerpts. At this point a complete concert hasn't been announced. But Jarre has always been fascinated with new technology, and whether you care for 3D or not, the fact that the footage exists in HD quality is an exciting one.

Jean Michel Jarre Birthday - 24/08/2010
It's that time of year again and though the French electronica pioneer is not as young as he once was, you can hardly tell. We're definitely happy about the hectic concert activity and send birthday our greetings.

Jean Michel Jarre Receives MOJO Lifetime Achievement Award - 08/07/2010
MOJO Magazine honours Jean Michel Jarre with the prestigious Lifetime Achievement Award, acknowledging the French composer's importance in bringing electronic music to the masses. This year's list of awards also includes other electronic music names such as Daniel Miller, founder of Mute Records, famous for acts such as Depeche Mode and Laibach, Marc Almond from electropop band Soft Cell, and American synth-punk outfit, Devo.

Francis Dreyfus Dies - 26/06/2010
Francis Dreyfus, head of French independent record label Disques Dreyfus, has died. Dreyfus was the man who believed in Jean Michel Jarre in the seventies and released Oxygene. The rest, as they say, is history. Dreyfus was 70.

Jarre chat today at CET14.00 - 06/10/2009
Jarre is chatting today at CET 14.00 on the French web site: />
You can post questions in advance under: Vous pouvez poser des questions à l'avance.


Film Composer Maurice Jarre Dies At Age 84 - 30/03/2009
Sadly, we report the news that Maurice Jarre, father to Jean Michel, has passed away. Aged 84, he died in his home in Los Angeles, on Sunday March 29th 2009. Born September 13th 1924, Maurice Jarre was best known for winning Academy Awards for his film scores for the motion pictures Lawrence of Arabia (1962), Doctor Zhivago (1965) and A Passage to India (1984). Other well known scores include Dead Poets Society (1989) and Ghost (1990).

The team at Magnetic Fields send our condolences to Jean Michel and his family at this sad time.

Jarre to Malmö May 11th 2009 - 12/12/2008
Jarre will be playing in Malmö Arena in Sweden on May 11th, 2009 as part of his "Best of" tour. Tickets go on sale today at 9 AM from here


Jarre Visits Denmark 2009 - 05/12/2008
Jarre will play Atletion Arena and Herning Messecenter May 8th and 9th, 2009, presenting hits from his entire career. Tickets go on sale Monday December 8th at 10 AM from Billetnet.

Jarre tours the UK - May 2009 - 24/11/2008
Tour dates for a Jarre tour in May has now been released. Whether it is yet another Oxygene tour, or a "best of tour" is yet to be announced.

The venues currently include:

London - Wembley, Glasgow, Manchester, Birmingham.

For more information and to order tickets, click here:

As soon as we have information on more venues, we will announce them on this site.

Concert on the Canary Islands for the Year of Astronomy 2009 - 21/10/2008
2009 has been elected The Year of Astronomy by the UN and Jean Michel Jarre has, in his capacity as Unesco Ambassador, been asked to perform a concert by the European Space Agency's observatories on the island of La Palma. The goal of the concert is to promote astronomy, space travels and science. A fixed date and location has not yet been decided. To find more information about the Year of Astronomy go to: Astronomy 2009


Further Dates For Oxygene Tour - 05/10/2008
We're running a bit behind with the news, but here is the list for the tour dates for the autumn leg of Jarre's Oxygene tour:
November;
Wed 5th - Rome, Italy - Granteatro
Thu 6th - Milan, Italy - Arcimboldi
Fri 7th - Ljubljana, Slovenia - Hala Tivoli 2
Sat 8th - Belgrade, Serbia - Arena
Mon 10th - Bucharest, Romania - Sala Polivalenta
Wed 12th - Budapest, Hungary - Papp Laszlo Sports
Thu 13th - Prague, Czech Republic - O2 Arena
Mon 17th - Moscow, Russia - Kremlin Palace
Wed 19th - St. Petersburg, Russia - BKZ Oktyabrsky
Fri 21st - Moscow, Russia - Kremlin Palace
Sun 23rd - Riga, Latvia - Arena Riga
Tue 25th - Vilnius, Lithuania - Siemens Arena
Fri 28th - Bratislava, Slovakia - Sport Hall Pasienky
Sat 29th - Kosice, Slovakia - Steel Arena Hall
December:
Mon 1st - Warsaw, Poland - Torwar
Further info on the venues can be found at JarreUK
Jarre Turns 60! - 24/08/2008
The French sonic magician turns 60 today. Our staff sends lots of congratulations, with wishes for skyscraper-sized birthday cakes and plenty of inspiration for forthcoming projects.
Jarre's Oxygene Album Commentary - 24/04/2008
During an interview with the show Lydverket (The Soundworks) on Norwegian radio station NRK P3, the hosts had Jarre comment on every single track on the album. Meanwhile the entire album was played. The result is an intriguing segment with comments on instruments, inspiration, Kubrick's 2001, Kraftwerk and lots more. Oxygene fans definitely want to hear this. The program is available here (click on the link "23.04 (18:03 - 20:00)" in the column to the left. You'll want to skip the first parts of the show - which are in Norwegian - and the Jarre part will turn up)
Jarre Interview update - 07/04/2008
The earlier mentioned interview with Jarre is now online - in Danish. We're hard at work with updating the site, but we promise to have an English version ready as soon as possible. It's a long interview and we think you'll find it's worth the wait.
Links To Pictures And Interview Of The Oxygene Tour - 07/04/2008
Jarre is currently on his Oxygene tour around Europe. We have gatherered some links for concert pictures, radio interviews and videos here:
Brussels
Amsterdam
London
Copenhagen 1, Copenhagen 2
Stockholm
Interview on Irish Radio Station RTE Radio 1
Video in German
Jean Michel Jarre In Klub Gaffa - 04/04/2008
The April-issue of Danish music magazine Klub Gaffa focuses on Jean Michel Jarre and his four concerts in Denmark. Magnetic Fields' Ras Bolding is interviewed for the feature.
Jean Michel Jarre Concert On TV2 Charlie - 04/04/2008
The concert in Morocco is on Danish TV2 Charlie tonight, from 11:45 PM to 01:45 AM. It's a shame the concert is not on TV2's main channel which of course reaches far more viewers.
EMI Getting Sued Over Oxygene? - 04/04/2008
After teaming up with British newspaper "Mail On Sunday" in January and distributing more than two million copies of the "30th anniversary" re-recording of Jarre's Oxygene, record label EMI is now facing a lawsuit from Disques Dreyfus, Jarre's former label and the current copyright holder of the original Oxygene recordings. Dreyfus claims that the re-recorded Oxygene is in fact merely a remastered version of the original. This is supposedly backed by reports that have discovered similar defects in the original and re-recorded material. EMI have denied these accusations. You can read more about this story here.
Interview Online Soon - 04/04/2008
The editors of Magnetic Fields have been fortunate to do an interview with Jean Michel Jarre during his tour in Denmark about the art of composition, the music industry and the future for Jarre and the music business and lots of other interesting topics. This interview will be online on this site within the coming week.
Concert Reactions In The Media - 03/04/2008
A number of reviews of the latest Jarre concerts have appeared in various media. And, as seems to be customary, the reviewers aren't overly enthusiastic. Apart from a number of Danish reviews, an English language one is available in This Is London (covering the concert in London on March 30th). However, we can report that audience response was very enthusiastic at the two terrific concerts in Copenhagen. We will return with our own review as soon as possible.
Tickets Still Available For Copenhagen And Århus Gigs - 01/04/2008
There are still a few available tickets for the concerts in Copenhagen and Århus. While we're waiting for tonight's concert - where we hope to see you at the fan meeting at 7 pm - we can look forward to 2008. Next year Jarre is planning to stage an underwater concert on the Titanic. Waiting For Cousteau seems a fitting part of the set list.
Fan Meeting At Concert On April 1st - 30/03/2008
Prior to the concert on April 1st in Copenhagen we are arranging an informal fan meeting, where Jarre fans can meet and greet. We simply meet outside the Falconer Salen at 7 pm - that's the time the doors open, which means that in case of bad weather (this being Denmark, after all) we can move indoors. We hope to see as many of you as possible.
Interview With Michel Granger - 30/03/2008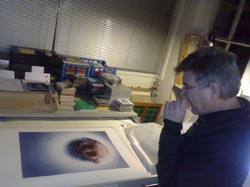 Michel Granger has created the covers for five of Jarre's albums. Recently, two Magnetic Fields editors visited the French artist in his studio in France. The result was a fascinating interview about his collaboration with Jarre and other works.
The interview was conducted in French, and in order to get it out to a wide audience, we have chosen to translate it into English. You can find the interview here.
Jarre Blog II - 29/03/2008
Jarre's blog is continuously being updated and features a bunch of fun video clips - among other things you can see a singing Claude Samard and dancing Dominique Perrier. Furthermore, Jarre posts reports after his concerts.
Jarre Starts Blog - 18/03/2008
Like so many others, Jarre has decided to join the blog bandwagon. The first entries should appear soon at jarreblog.com
Tickets On Sale For Aarhus Extra Concert - 29/01/2008
Tickets for Jean Michel Jarre's extra concert in Aarhus are now on sale. Even if ticket agency Billetnet originally announced they would be on sale February 4th. If you want to go to the Aarhus concert you should buy your ticket now.
Extra Extra Concert - 28/01/2008
Obviously Jarre is still in touch with his audience. Danish newspaper Politiken writes that his concert in Copenhagen on April 1st sold out in 15 minutes, and now another concert has been scheduled. The Frenchman will take his Oxygene tour to Aarhus, Jutland, on April 9th. Ticket sales start on February 4th.
Jarre Extra Concert - 28/01/2008
Just a few hours after tickets went on sale for the two Jean Michel Jarre concerts in Denmark in April, an extra concert has been announced. The show will take place in Falconer Salen April 2nd. As is the case for the concert the night before, ticket prices range from DKK 280 to DKK 750 kr., and once more tickets can be bought from Billetnet.
Jarre To Play In Denmark - 24/01/2008
Some really great news for Danish Jarre fans: It appears that Jarre will take his Oxygene tour to Denmark - with two concerts, even. On April 1st he will play in Copenhagen, while April 10th will see him perform in Skive, Jutland. The tickets go on sale on Monday the 28th at 10am via Billetnet. We shall return with more news later.
Two New Concert Dates In The UK - 24/01/2008
Two further concert dates have been announced:
March 27th: Birmingham (Symphony Hall)
March 28th: Manchester (Opera House)

The tickets go on sale Saturday at 9am via Seetickets.com
Possible Concert Dates - 12/01/2008
On a French website Jarre has mentioned some tentative future concert dates:
March 5th and 6th: Lisbon
March 10th: Italy (city unknown)
March 19th and 20th: Dublin
March 25th: Amsterdam
March 30th: London (Royal Albert Hall)

Furthermore, Spain, Norway, Sweden, Russia and Germany as possible concert destinations.
Ah, The Joys Of Analogue Synths - 12/01/2008
In the liner notes for the new Oxygene album, much is made of the fact that Jarre has rediscovered all his old analogue synths. However, the old instruments have a tendency of getting a tad unstable, which is well documented in this entertaining clip. Kudos to Jarre for his fight for good sound!
Concert Clips On Danish Website - 17/12/2007
Danish newspaper Jyllandsposten has added several clips from Jarre's Paris concert on December 13th to its website. You can see and hear Oxygene 2, 4, 6, 12 and Variation 3.
Lots Of Classic Synths At Parisian Concerts - 21/11/2007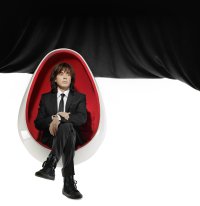 Jarre has made a press announcement in relation to his ten upcoming concerts at Théâtre Marigny. Among other things he says that "I've composed Oxygene on extraordinary instruments, part of electronic music mythology, as Stradivarius was for classical music or Fender Telecaster was for rock music. These legendary instruments are truly amazing and not at all known to the general public. The synthesizers are all analogue, and to perform a full live concert, with no digital tools, will give a nice edge to the performance and ensure that each night is a different experience. I wanted to perform Oxygene in the intimacy of Théâtre Marigny - an opportunity to be closer to the audience - the music itself, and the staging I have imagined, lend themselves to this special project."

At the concerts, Jarre and his three fellow musicians will play more than 50 analogue synths.
Interview On Al-Jazeera - 17/11/2007
Yesterday, in an interview for the Al-Jazeera programme "Frost over the world", Jarre talked about the re-recording of Oxygene and an excerpt from the forthcoming "Oxygene - Live in your living room" was shown. Jarre also revealed plans for a new studio album in 2008. The interview can be viewed here.
Album Delay - 17/11/2007
The street date for the upcoming Oxygene album has been pushed back one week. The new date is December 3rd.
Ticket Sale And New Concert Dates In Paris - 15/11/2007
Tickets are now available for the concerts at Théâtre Marigny. Furthermore, new dates have been added, so that concerts will be played on December 12th thru 15th, 18th thru 22nd and a final gig on the 26th. Tickets can be bought here.
Jarre Possibly To Play In Denmark - 12/11/2007
According to Danish newspaper Jyllandsposten, Jarre has stated that he would like to take his 2008 Oxygene tour to Copenhagen, possibly giving a concert at the Copenhagen Opera House. Please note that the tour plans are still in the works and that, to our knowledge, there are no final plans as of this writing. But we're crossing our fingers!
Concerts In Paris? - 08/11/2007
Preparations are currently taking place on a series of Oxygene concerts, which Jarre might perform in the Parisian Théâtre Marigny on December 12th thru 15th. We expect further information at the beginning of next week.
New Reviews - 01/11/2007
The latest albums by Client, Vive La Fete, VNV Nation and Erdem Helvacioglu have been added to the Nye Horisonter section. The reviews are in Danish.
Oxygene Tour - 29/10/2007
Claude Samard, who has worked with Jarre for several years, writes on his MySpace page that "we're now working on an "Oxygene tour", based on a live performance of the Oxygene album, entirely performed on vintage analog gear". This is the first information we've received on this tour, but we'll certainly keep you posted if any new info should surface.
Jarre-promo - 29/10/2007
EMI has sent us a video clip to promote the upcoming Oxygene album. The clip (in QuickTime format) is available here.
Oxygene Anniversary Edition #2 - 23/10/2007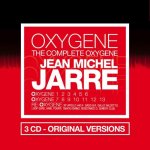 It is no secret that Jarre has fallen out with his old record company, Disques Dreyfus. However, Dreyfus doesn't miss the opportunity to share in the celebration of Oxygene's anniversary. Dreyfus' release is entitled The Complete Oxygene and is a box set comprised of three cd's: the two original Oxygene albums and a bonus-disc called Re-Oxygene. The bonus-disc contains previously unreleased Oxygene remixes, but the remixers are familiar faces when it comes to Oxygene: the names include Sash!, DJ Dado og Apollo 440.
The Complete Oxygene hits the street on November 12th.
Oxygene Anniversary Edition #2 - 23/10/2007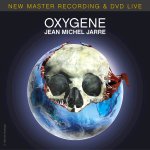 Aero Productions and EMI have confirmed that a new version of Oxygene is due on November 26th. The background for the new release is both Jarre's switch from Warner to EMI as well as the 30th anniversary of Jarre's breakthrough album (which really was released in 1976 but didn't gain international fame until 1977).
As we reported recently, Jarre performed the entire Oxygene album live last month, and the occasion turns out to be the recording of the new album called OXYGENE Live in your living room. Jarre has dug out his old synths and teamed up with Claude Samard, Francis Rimbert and Dominique Perrier for the live performance - this is the first collaboration with Perrier in a decade.

The album has been recorded in HD quality and, according to EMI, it will be released in no less than three versions: a cd, a cd+dvd and finally a limited edition containing a cd and a dvd with 3D video. On this dvd the visual side consists of a stereoscopic 3D recording of the concert. The recording utilizes a new technology, which supposedly delivers a better 3D experience than what has been seen so far. Two pairs of 3D glasses are included. Both dvd's will feature standard PCM stereo and 5.1 sound.

The 5.1 treatment should really allow an album such as Oxygene to breathe, and here at Magnetic Fields we're looking forward to hear the final result.
New Jarre Videos On The Net - 27/09/2007
Last week, Jarre performed Oxygene and a sequence of sound which is possibly part of a new track. Excerpts from the event can be seen here: Part 1 - Part 2 - Part 3 - Part 4 - Part 5 - Part 6 - Part 7
More info here.
Jean Michel Is 59 Today - 24/08/2007
Time flies, as they say - the French electronic music pioneer can celebrate his 59th birthday today. We suggest you dig out the fireworks and laser beams out there to celebrate in style.
Powerstock Tickets Refund - 13/08/2007
Some people have yet to receive the refund for their Powerstock festival tickets. The concept manager of the festival, Cesare Massimo, has released the following statement through JarreUK:

"All Jarre Fans who purchased tickets using TicketOne and Etes should have been refunded automatically.

Originally we thought that this was also the case for all purchases made using PayPal, but now understand that this is not so.
We are currently liasing with PayPal to arrange the most efficient means of refunding each Jarre Fan and hope to know more early next week.
Please bear with us and we will give you an update very soon.

Cesare Massimo
Concept Manager
Powerstock Festival"
The organisers may be contacted via the festival website.
Jarre Concert Cancelled - 23/07/2007
Sadly, Jarre's management has now confirmed that his appearance at the Powerstock festival has been cancelled. Duncan Walls of JarreUK has been in touch with Jarre's team as well as the Powerstock organisers. The cancellation is due to contractual obstacles, but a more detailed explanation has not been disclosed at the time of writing. According to the Powerstock website a ticket refund process will begin shortly. Apparently no replacement concert will be offered, hence once again reducing the festival to two days.
More Info On Powerstock Concert - 13/06/2007
According to initial reports from Jarre's management, his concert at Powerstock will last approx. 90 minutes. Apparently it will be a full-scale concert, with lighting effects and other visual components
Jarre At Powerstock On July 26th - 12/06/2007
After postponing the announcement of the Powerstock line-up a number of times, the organizers behind the festival have finally shed some light on its current status. Jean Michel Jarre is now scheduled to perform on July 26th. This must be considered slightly surprising - for a long time the festival was only announced for July 27 and 28th. Apart from Jarre, the headlining acts at the moment are Moby and the heavily hyped Klaxons. Both will perform a dj set.
Tickets for the 26th only are €45, whereas a full three-day pass will run you €100.
Jarre On French TV5 - 25/05/2007
While we're still waiting for news from the Powerstock festival, we can announce that Jarre will be on French TV5 tomorrow (May 26th) at 2100 as part of the show "Tenue de soirée".
Video From Showcase In Paris - 19/04/2007
Jarre's brief dj performance on Sunday April 15th at the nightclub Le Queen in Paris can now be seen on a private recording here. He "played" Teo & Tea, Vintage and an encore of Teo & Tea in upbeat trance versions.
Jean Michel Jarre At The Powerstock Festival In July - 16/04/2007
In cooperation with Unesco Jarre will perform at the Powerstock Festival (powerstock.org) in southwestern Italy (the Salerno province) on July 27th or 28th. The festival presents elektronic music and focuses mainly on green energy. Apparently the concert will once again take place among windmills. However, this project seems to be supported by larger organisations and be more professional. See Jarre's comment here and a bit about the festival here. On next Friday, April 20th, more names will be announced at the above links.
Only Brief Appearance At Le Queen - 10/04/2007
For those of our readers who are considering a trip to Paris this week in order to see Jarre, it might be worth reconsidering. Jarre's management has confirmed a short session at Le Queen Night Club in Paris at 0200 the night between April 15th and 16th. Thus Jarre's appearance will be very brief.
Le Queen Performance Confirmed - 04/04/2007
It has been confirmed by the Queen Night Club that Jarre will be playing on April 15th after midnight. The cover charge is EUR 15 and the event is open to the public.
New Concert Plans - 02/04/2007
In French magazine Tv Grandes Chaines Jarre has announced that an American tv channel has asked him to stage five concerts at symbolic locations around the globe. Supposedly the first concert will take place in Central Park, New York, the second in Kyoto, Japan, and the rest are yet to be determined. We will update you once new information surfaces.
Teo & Tea Reviewed (In Danish) - 30/03/2007
We have added a review of the new album to our Danish section.
Video From Showcase - 30/03/2007
The entire showcase can now be seen online, in three parts: part 1, part 2 and part 3.
Report From Showcase In Alfacam's Studio - 28/03/2007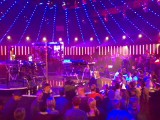 Our reporter Signe has sent the following image from Alfacam's studio and notes that fans from as distant countries as Bulgaria turned up outsite Antwerp.
Naturally, the showcase was recorded by Alfacam and can be seen tonight, Wednesday, at 8pm on MetroFrance's website.
A multi-lingual webchat followed the showcase.

Forum Opened - 27/07/2007
We have decided to use the release of the new album as an occasion for launching a forum here at Magnetic Fields. The forum deals with our favourite French musician as well as other types of electronic music.
We have decided to make a forum in Danish (and Norwegian, and Swedish) as there are already several forums in English. Unless there should happen to be an extraordinarily large interest in an English version, we'll stick with the Nordic languages.
Send a video question to Jarre - 25/07/2007
On the site wat.tv you can send a video question to Jean Michel Jarre. He will answer the most original and funniest ones, and the winner will receive a special edition of the new album Téo & Téa.
On this site you can see video clips from the creation of the new album and find new photos of Jarre realted to the release of Téo & Téa.
Téa & Téa Showcases - 25/03/2007
Jarre is currently on the road promoting his new album. After having visited Madrid, where a few Spanish fans got the opportunity to make a 20 minutes long interview (see the interview on Fairlight Jarre where Jarre talks about his new album and his ups and downs), he will continue on to other European countries.
On March 28th Jarre will be performing a private showcase at Alfacam's studios in Lint, Belgium, which will be transmitted to record stores around Europe and shown on live webcast on the Internet - we will update this site with a link as soon as possible. Magnetic Fields' reporter, Signe will be present at the showcase disguised as Téa together with fans from all over Europe.
Presumably, Jarre is also to perform a VIP Showcase in the famous night club The Queen at the Champs Élysées in Paris on either April 10th or 15th. The date is thus still uncertain, but as soon as we have more information, it will be accessible on this site. Magnetic Fields hopes to have a reporter on the spot.
New Album Website - 21/03/2007
So far the new album has only been officially represented online on its two YouTube sites. Now Warner has launched a dedicated website for the album, teo-tea.com. At the time of writing the site mainly contains a biography and a contest, but more might be added along the way.
Take Part In Showcase For New Album - 21/03/2007
To celebrate the launch of his new album, Téo & Téa, Jarre is staging a showcase in Anvers, near Antwerpen, Belgium, on March 28th. JarreUK have launched a contest with the prize being entry tickets to the showcase - you must pay for the transport to Belgium yourself. Please note that the competition has been announced with short notice and ends today.
Album For Pre-order In Two Versions - 15/03/2007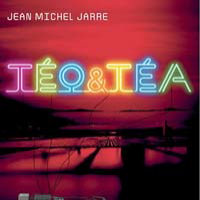 Several online shops, including Play, Cd-Wow! og Amazon UK now list two versions of Teo & Tea for sale. The first is a standard cd, while the other is a cd/dvd combo. The dvd contains the album in 5.1 surround, apparently with a DTS track, but most likely also with a Dolby track.
New Studio Album: TÉO & TÉA - 22/02/2007
For a long time, rumours of a new studio album and clips of a forthcoming music video have circulated. Finally it has been officially announced that TÉO & TÉA, the new studio album by Jean Michel Jarre, will be released in Europe on March 26th this year.
The tracklisting will be as follows:
[01] FRESH NEWS
[02] TÉO & TÉA Remix
[03] BEAUTIFUL AGONY
[04] TOUCH TO REMEMBER
[05] TWISTO
[06] PARTNERS IN CRIME 1
[07] PARTNERS IN CRIME 2
[08] CHATTERBOX
[09] IN THE MOOD FOR OXY
[10] ESCAPE
[11] VINTAGE
[12] M.R.
[13] TÉO & TÉA - 4:00AM
(Source: www.jarreuk.com)
Furthermore, Aero Productions has informed us that the cyber members of Jarre's project, entitled Téo and Téa each have created a Myspace profile, where you can hear excerpts from the single, watch the entire video, or add Téo and Téa to your Myspace friend list. Below is the single cover as well as the two characters: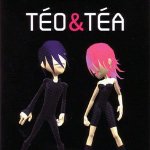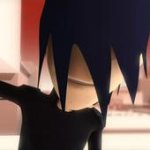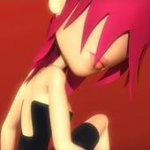 The video clip is expected to be shown soon on tv as part of the European pr campaign.
Book About Merzouga Concert In March - 21/02/2007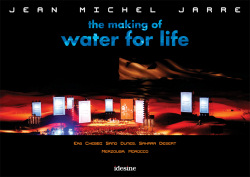 A new book about the recent concert in Morocco is slated for a March 23rd release. The book, entitled Jean Michel Jarre - The Making of Water for Life, has been prepared in cooperation with Jarre's management and features interviews with every key person involved in the concert - this includes Jarre himself, Francis Rimbert, concert producer Alain Bilowus and many other members of the crew.
Magnetic Fields' own Signe Zacchi is co-editor of the richly illustrated, limited edition book, which contains 164 pages and includes photos as well as conceptual and technical drawings. The rrp is £32.99, but until March 16th fans can get £3,99 off by entering the code JARREFAN at the checkout. More info on the official site.
New Web-based Jarre Magazine - 26/01/2007
Long-time fans will recognise the name of the legendary Conductor of the Masses magazine - a serious publication about Jean Michel Jarre and the official Jarre magazine in the 90's. In a few weeks a new magazine in the same spirit will be published in pdf format on the website aero-magazine.com. The first issue deals with the recent Merzouga concert. The magazine will feature around 80 pages with behind the scenes info, interviews with all participants of the project and lots of beautiful photos.
UPDATE 17/02/2007: The release plans for the magazine have been changed. Additional information to follow shortly.
Studio Album Release Date - 14/01/2007
According to British fan-site JarreUK, Jarre has now completed his new studio album which is to be released on March 26th this year. The album consists of 13 tracks, two of which are to be released in a few weeks time.
Joachim Garraud To Mix Jarre's New Album - 01/01/2007
2007 has only just begun, and the first bit of Jarre info has already surfaced. In a French podcast on pointblog.com, the dj, composer, producer and remixer Joachim Garraud reveals that he is currently working on Jarre's forthcoming album. He previously worked with Jarre on Metamorphoses, Geometry of Love and Aero. For more information on Garraud go to his website.
Happy New Year - 31/12/2006
As usual the entire staff of Magnetic Fields would like to wish all our visitors a happy New Year. With a new album approaching, 2007 should prove an exciting year for Jarre fans all over the world. We look forward to welcoming you back in the coming year.
New Album In March - 23/12/2006
In an interview with the French newspaper Libération on December 20th 2006, Jarre reveals that he postponed his forthcoming album until March on purpose as he did not want it to interfere with the charity concert in Merzuoga. It was of great importance to him that the event was not seen as a means to boost album sales.
It would seem that we can expect a new album in March - whether or not the album will be postponed yet again remains to be seen, but we hope the date holds up this time.
Concert Report and Review - 21/12/2006
In our article section you can find a throrough report and review (both in Danish) of the recent concert in Morocco, accompanied by further photos by Kenneth Nøhr.
New Concert Clip - 21/12/2006
On the front page of Danish newspaper Jyllandsposten's website is a new clip from the concert.
Concert Video Clips - 19/12/2006
On YouTube you can find several video clips concerning the concert: a brief "Making of" by Jarre's own crew (part 1, 2, 3), a recording from the press conference just prior to the concert on December 16th and a video of the concert's opening track (Intro Saturee).
Concert Gallery - 19/12/2006
Two of Magnetic Fields' editors have returned from an amazing concert experience in Merzouga.They're hard at work creating a concert report, which will be ready within a few days. Meanwhile, here are several beautiful photos, courtesy of Kenneth Nøhr of jeanmicheljarre.dk. (click to magnify)
Rapport fra Marokko, del 2 - 15/12/2006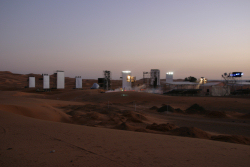 Your correspondent is able to report that Jarre, in unusually good form, rehearsed the entire evening yesterday. And with good reason: reportedly both the Moroccan king and Chirac have announced their arrival. The king even has his own tent featuring a giant poster.... of himself.
Jarre seems to have rediscovered the role of the multimedia maestro, overseeing every aspect of the show.. Not only has he been jamming with the musicians, playing the bass, flute and the usual accordion - he also seems to control the entire show using an open microphone to all involved parties. Fireworks have been tested, nine giant screens à la Europe in Concert surround the stage with state of the art graphics and accompanying powerful lasers. A Jarre in peak form and an entirely new intro with shades of Industrial Revolutions.
According to the latest reports, the show, which is being shot by Alfacam, will be released on dvd at some point.
Rapport fra Marokko, del 1 - 15/12/2006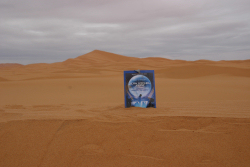 After a long journey through the Moroccan desert, Magnetic Fields editor Signe Zacchi has now reached the village of Merzouga, situated in front of the famous dunes
of Erg Chebbi. Huge lumps of gold in the beautiful but barren desert landscape, similar to that of Mars. Jarre must have chosen this place, not just because of its almost incomprehensible beauty but also to give the poor local population an experience for life. Six months ago, a heavy rain shower more or less wiped out all the houses there and the rebuilding of the mud huts is still going on.
The village is so small and isolated that its power supply
has problems coping with Jarre's custom audio and sound gear. For instance, our reporter's hotel had no electricity on her day of arrival. In the surrounding villages, banners inviting people for the concert can be seen. Judging from the football pitch sized concert venue, which is closed off until
the day of the concert, it appears that only a relatively small crowd is
expected.
The stage is situated between hills of sand and an enormous dune
rises behind the stage. Technicians are working around the clock and men from
the local population, wearing traditional dresses, are digging cables into
the sand and erecting scaffolding. The usual skytrackers sweep an impressive sky
of stars only visible at places distant from any larger cities. Like a wizard on his flying carpet, Jarre has flown in to start the magic. To be continued.
Concert facts - 08/12/2006
For those looking forward to next week's concert, a few facts have surfaced. The production comprises
- 125 people from the Jarre team
- 50 people from Rezo Production in Morocco
- 50 people to build the stage
- The week after the show, it will be post-produced and then be offered to TV stations for broadcasting
- 60 Moroccan artists will participate, including The Modern Arab Orchestra from Casablanca, the Philharmonic Orchestra from Morocco, the Choir des Azilees and soloists on oud and Arab violin. Musical director: Claude Samard (Monaco, Beijing and Gdansk concerts)
- The stage, in front of the dunes, will be surrounded by 9 vertical screens, "the doors of the desert" (14x7 metres, 8x5 metres). On these screens images related to water and nature will be projected in HD.
- At the back of the stage, a balloon 10 metres in diameter, 20 meters high will project images from a projector inside the balloon.
Concert site online - 27/11/2006
The official site for the Merzouga concert is now online. Currently all text is in French only. Contents include a list of all local musicians participating in the concert.
Package For The Jarre Concert In Merzouga - 24/11/2006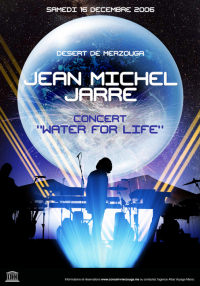 It is now possible to book a travel package for the concert in Morocco through the Morrocan travel agency Atlas Voyages. To book go to www.atlasvoyages.co.ma. The package includes transfer Casablanca-Merzouga on December 16th, a half board hotel in Merzouga and transfer Merzouga-Casablanca on December 17th. The price for the complete package is approximately EUR 230 and does not include flight to Casablanca.
We will be reporting from the location from December 12th
Travel Package For Jarre Concert In Morocco - 22/11/2006
It is now possible to contact the travel agency Atlas Voyage in Morocco, with whom Jarre's management Aero Production has made an arrangement.
Phone no: 00212 22 34 35 67
Please state the following booking number when calling: 00212 22 44 10 10. This site will be updated with further information as soon as we have more details as to what elements the package contains in regards to dates and departure/destinations.
Further Info On The Moroccan Concert - 14/11/2006
2006 is the United Nations International Year Of The Desert and UNESCO ambassador Jean Michel Jarre will celebrate the event with a concert in the Sahara desert, near Merzouga, Morocco. Jarre will be performing with the Rabat symphonic orchestra as well as local Arabic musicians. The concert, called "Water For Life", will be recorded in Dolby Surround and broadcast on several TV-stations.
Concert In Morocco In December - 30/10/2006
Apparently a new Jarre concert is in the works. According to our information Jarre is planning to play in the desert town of Merzouga, Morocco on December 16th. At the moment we have no further information but of course we shall update the site once we learn more.
Symphonic Album Reviewed - 13/10/2006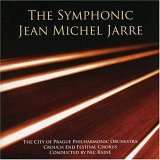 We have added a review of the new album featuring symphonic arrangements of Jarre's music. The review (in Danish) can be found here.

Furthermore, our latest piece of news appears to have caused a bit of confusion regarding the dvd accompanying the new album, so to clear up matters: From the start it has been announced that the double-cd album would be released in a version with an accompanying dvd. However, the publisher, Tadlow Music, had initially announced that the dvd would feature a DVD-Audio track. DVD-Audio is comparable to SACD and is a 5.1 format with significantly higher resolution than Dolby 5.1 og DTS. Apparently the "DVD-Audio" and "audio dvd" (as in: sound only) labels have been mixed up. The dvd features a Dolby 5.1 track.
New Album In Early 2007 - 20/09/2006
The people behind Jarre UK have visited Jarre in Paris. Here he was able to disclose a few details about his upcoming album. For quite some time rumours have abounded regarding an autumn release. However, the French composer announced that the album had been delayed, and that he's now aiming for a January or February 2007 date. The album will be released in a cd/dvd-combo, with the dvd featuring a Dolby 5.1 track. Furthermore, Jarre is planning to release two singles, one of these possibly in time for the holiday market.
On a side note, it seems slightly odd that Jarre, who has extensively promoted his pioneerings efforts in the surround area, is settling for a standard Dolby 5.1 track.
Update: unfortunately, earlier reports that the recently released symphonic Jarre album had a DVD-Audio track have proven to be false.
Jarre Turns 58 - 24/08/2006
Things are fairly quiet in the Jarre camp at the moment, but we'd still like to congratulate the Frenchman with his 58th birthday. At the same time we can celebrate this website's 4th anniversary.
Symphonic Jean Michel Jarre - Now Featuring Synthesizers - 22/08/2006
The symphonic orchestra of Prague is finishing recording an album containing symphonic interpretations of various Jean Michel Jarre pieces such as Oxygene IV, Equinoxe IV, Rendez-Vous II and others. More than 200 choir members and musicians take part in creating the 20 tracks. A few listens to mp3 excerpts reveal that several synthesizers are in play during the tracks so it would seem that the grand symphonic concept has its limitations.
The album is slated for a October 2nd release. Two versions will be available: a double cd version as well as a special edition including a dvd-audio with 5.1 sound. Read more about the project here.
New Reviews - 27/06/2006
The latest albums by Leæther Strip and Monolith have been added to the Nye Horisonter section. The reviews are in Danish.
Gdansk Report - 16/05/2006
Better late than never - finally we've finished our coverage of the Gdansk concert. Please find it here (in Danish).
Live Album Reviewed - 15/05/2006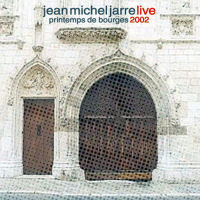 We have given Jarre's latest live recording, Printemps de Bourges, a spin. The review (in Danish) can be found here.
Live Album Update - 27/03/2006
Contrary to earlier reports there are no audio problems on the new Printemps de Bourges 2002 live album. It would seem that we had gotten hold of a defective version first time around. We apologize for the misinformation and any confusion that it may have caused.
New Reviews - 23/03/2006
New reviews have been added to our Nye Horisonter section - new albums from Enya, Kate Bush, Kraftwerk (dvd), Mike Oldfield, Eliot Lipp and Kirlian Camera. The reviews are in Danish.
New Live Album On iTunes - 22/03/2006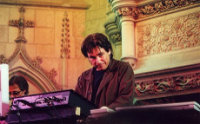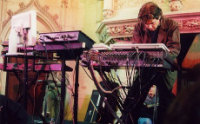 Photos (C) Revolution UK
The latest release from Jarre is, quite surprisingly, an amateur recording of Jarre's mini concert in Bourges, south of Paris in April 2002. It can now be purchased on iTunes.com. If you are not already a customer, you need to sign up and may then listen to a somewhat crackling and rather mediocre recording of four otherwise excellent tracks. The four tracks include an updated version of Jarre's Blue (from 1969's AOR opera) and an early version of the Aero track performed at the eponymous concert with Safri Duo.
Gdansk DVD Review - 10/01/2006
We have taken a closer look at the new dvd/cd from the Gdansk concert. You can read the review in the Danish section of the site.
Merry Christmas And A Happy New Year - 30/12/2005
The usual Christmas and New Year's greetings from the staff. We hope to see you all again next year.
Gdansk Photo Book Now On Sale - 16/12/2005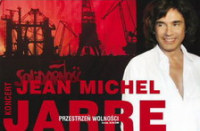 The photo book from the Gdansk concert, containing 96 pages, is now on sale. The pressing is limited to 4,000 copies and costs 49 zloty (around 13€). The book is available from Empik.com.
DVD Postponed In Most Of Europe - 08/12/2005
The earlier announced DVD from Gdansk, Solidarnosc - Live, has been released in Poland and France. Warner Denmark has informed us that the rest of Europe will have to wait until 2006. At the moment the DVD is slated for a January 30th release, but that date is subject to change.
Gdansk Photo Book? - 07/11/2005
Most Jarre concerts are accompanied by a limited edition photo book. You have to be quick if you want to get a book as they are usually only sold for a short period. Often there is no central distribution of the books, making it difficult to learn who is selling them.

Aero Productions has stated that an official photo book is in the works. Its release should coincide with the release of the live DVD in December. When we have further information we'll let you know.
Gdansk live DVD - 07/11/2005
Several sources indicate that the entire Gdansk concert will be released on DVD on December 5th 2005.
fan.pl lists lists two different versions on their site, but so far there is no track list or price tag. According to their site there should be a normal single DVD as well as a double DVD + cd.
Other sources list the single DVD and a Collector's Edition consisting of a DVD and a bonus cd. The bonus cd is likely to be the same live cd, which was recently released in Poland.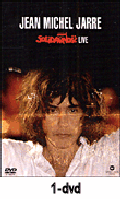 The tentative DVD track list:
Shipyards Overture
Suite for Flute
Oxygene 2
Chopin Memories
Aero
Oxygene 4
Souvenir
Space of Freedom
Theremin
Chronology 2
Around Mury
Chronology 6
Oxygene 8
Light My Sky
Tribute to Jean-Paul II
Rendez-vous 2
Vivaldi
Oxygene 12
Rendez-vous 4
Solidarnosc
Aerology remix
Sound format: Dolby Digital 5.1 and PCM stereo
Video format: 16:9 compatible 4:3
FNAC's price is 22,41 € without the cd and 25,76 € with.
Gdansk Live CD Released In Poland - 07/11/2005

Warner Poland has released nine tracks from the Gdansk concert on cd. The release date has shifted around a lot, but now the first people have received the cd so we can confirm it.
Jean Michel Jarre Live From Gdansk, Warner catalogue# 2564-62793-2 has the following track list:
1. Shipyard Overture (also known as Industrial Revolution Overture)
2. Oxygene 4
3. Around Mury
4. Space of Freedom (March 23 from Sessions 2000)
5. Oxygene 8
6. Light My Sky
7. Tribute to Jean Paul II (Acropolis)
8. Rendez-vous 4
9. Aerology remix
Running time approx. 48 minutes.
The cd can be ordered from several online shop at prices starting with 39-43 PLN or around 11 €.
Merlin.com.pl (this also features track excerpts), Fan.pl, Vivid.pl, Rockserwis, Gigant.pl og Stereo.pl Around Mury is the only new Jarre material. It's an old tune rearranged for orchestra, choir and synths. The track was one of the highlights for many Jarre fans at the concert, especially since the rest of the music was well known live material.

Thanks to fan.pl for the information.
New Reviews - 31/10/2005
New reviews have been added to our Nye Horisonter section - Klaus Schulze's Moonlake and Depeche Mode's Playing The Angel. The reviews are in Danish.
Jarre In China Reviewed - 28/10/2005
We are currently a bit busy but have added a review of the Jarre in China dvd. We are working on articles on Monaco and Gdansk. The review is in Danish.
Gdansk Track List - 24/08/2005
Jarrelive has taken a look at the official concert programme, which contains the currently planned track list. The list is available here for those who don't mind having the surprise spoiled. As can be seen, the list contains mainly well known concert tracks..
Jean Michel Jarre Is 57 - 24/08/2005
Time does fly - happy birthday from all of us to Jean Michel who will have to find time for a cream cake before the concert in Gdansk this Friday. The date also marks the birthday of this website.
Jean Michel Jarre In Stavanger? - 22/08/2005
Jarre has expressed his wish to perform in Stavanger in relation to Culture Capitol, 2008, according to Norwegian newspaper Aftenbladet. You can read more here http://web3.aftenbladet.no/kultur/article214292.ece and here http://web3.aftenbladet.no/kultur/article214451.ece.
Bob Moog Dies - 22/08/2005
The American synthesizer pioneer Bob Moog died from brain cancer, August 21. More than anyone Moog was the man who brought synthesizers to the people and his instruments have inspired everywhere. It is difficult to imagine the evolution of electronic music without Moog's contribution.
Gdansk Sold Out - 19/08/2005
The recently opened site of the Gdansk concert, jarre.pl, has announced that all tickets have been sold. The lucky ones who have already acquired tickets can read more about accomodation, parking etc. on the Polish site, which also tells that the main stage will be some 20x30 metres.
First Concert In Monaco - 07/08/2005
Our special correspondent in Monaco, Signe Zacchi, reports that all tracks from the Aero album and two additional tracks, Oxygene 12 and Oxygene 13, were played at yesterday's concert at the Summer Sporting Festival in Monaco.
Update On Gdansk Concert - 04/08/2005
Solidarity's 25th anniversary will be celebrated on 26th of August with a Jarre concert in the area around the Gdansk shipyards. The concept poster suggests a mixture between Aero and Docklands. Rumours circulate about Industrial Revolution and Chronologie 2 being rehearsed by Francis Rimbert, who will be on stage along with Jarre and possibly Claude Samar, who was Musical Director for the Beijing concert. Polish and French newspapers write that Jarre will be performing for free during the two hour duration of the show, and that for the occation he will compose a new song inspired by Solidarity's "hymn" and the strikes which laid the foundations for Solidarity in 1980.

A map of the area can be seen here.
Tickets are 33, 55, and 66 Zloty for the C, B, and A sections, respectively (1 Zloty = €0,25). The more expensive the ticket, the closer to the stage you will get. Attendants will not be allowed to move between sections. There is a chance that there will be sold special fan tickets right in front of the stage, and of course these will be more expensive - around €60. These tickets are not yet for sale, and it is unknown when and if they will be. Each peson can buy a maximum of 8 tickets, using the most popular credit cards. Information on the number of tickets has dropped within recent months from 200,000 down to 150,000 and now 100,000.
Concert In Gdansk - 14/07/2005
It now seems certain that the planned concert in Gdansk to celebrate the 25th anniversary of the Solidarity Party will go ahead, however the date has been changed and is now August 26. The concert will last two hours and take place by the Gdansk docks. Polish media state that the concert has been confirmed but there will be an actual press conference August 3. We recommend not booking flights and hotels until then. Tickets will go on sale within a few weeks and will be something like 5 UK Pounds.
New Reviews - 26/06/2005
New reviews have been added to our Nye Horisonter-section. Read about the latest albums from Kraftwerk, Vive La Fete, Brian Eno and Nine Inch Nails - that is, if you read Danish.
Dvd Finally In Stores - 06/06/2005
Warner Denmark has informed us that the Jarre in China dvd is now in stock at the German distributor and should be on its way to retailers. Danes - and presumably other people in Northern Europe - should expect the dvd to hit stores tomorrow or during the week at the latest.
Concerts In Monaco - 23/05/2005
According to the site of the Sporting Monte-Carlo casino Jean Michel Jarre is to perform two concerts at the Summer Sporting Festival in Monaco this year. The dates are the 6th and 7th of August, respectively. Tickets are around £120 including dinner.
Official Website Relaunched - 23/05/2005
The official website of Jean Michel Jarre has been relaunched with a new design and new contents. The site uses Flash extensively so make sure that your browser supports Flash.
Jarre Marries Again - 15/05/2005
On Wednesday 11th of May Jarre married French actress Anne Parillaud, best known for her leading role in the movie Nikita, at the Marie de Paris. The wedding was confirmed in the church on Saturday 14th of May in front of 300 invited guests, among them the French Prime Minister Nicolas Sarkozy. It is the third time Jarre marries. The editors of Magnetic Fields wish to congratulate Jarre with his wedding.
Dvd Delayed Once More - 09/05/2005
Warner Denmark has announced that the release of the forthcoming Beijing dvd has been pushed back one week and is now slated for 6th of June. We cross our fingers and hope that this date is the final one.
Jean Michel Jarre's Odense Concert Cancelled- 19/04/2005
Following Jean Michel Jarre's impressive and well-received performance at the Once Upon A Time Show in Copenhagen 2nd of April, celebrating Hans Christian Andersen's 200 years anniversary, it is sad to say that the planned concert in Odense in August has been cancelled.

Warner Music Denmark has been informed by Jean Michel Jarre's management that the French musician is looking forward to playing in Denmark another time and that he is happy to always receive a warm welcome in Denmark.
Latest News On The Beijing dvd - 12/04/2005
After a number of release date changes, Warner Denmark has announced that the European version of the dvd from the October 2004 concert in Beijing is now scheduled for a 30th of May release. The French single disc version, entitled "Live a Pekin", was released in December 2004. The European version has altered its title to "Jarre in China" and will be a THX certified double disc dvd with DTS. Contrary to the French version, the European release supposedly covers the entire concert.
The shown cover may not be the final one. Thanks to Warner for the information.
Jarre Perhaps To Perform In Moscow On 4th Of September 2005 - 12/04/2005
According to a Russian homepage, Jarre is currently in negotiation with the Mayor of Moscow to participate in celebrations of the 60th anniversary of the Victory Day. The home page mentions 9th of May 2006 as a possible date, but last week in Copenhagen, Jarre stated that he was hoping to perform on the 4th of September.
Jarre Considers Pre-Oxygene Re-releases - 11/04/2005
According to Jesper Sander of Jarrities, Jean Michel Jarre is planning to rerelease Deserted Palace next year, probably along with other pre-Oxygene material. It is possible this will be an internet-only release. Rumours over this topic have been abundant over the years, but the information was given by Jarre himself at the recent autograph signing in Copenhagen. Thanks to Jesper for the information.
Political Complains After HCA Show - 05/04/2005
Members of the Danish parliament and cultural committee have lashed out at Saturday's show and demanded an explanation from Minister of Culture Brian Mikkelsen over financing issues. Jarres contribution was praised: 'Jean Michel Jarre was incredibly good. He interpreted the fairytale 'The Shadow' and made it meaningful,' says committee member Simon Eimil Ammitzbøll. However, much of the rest of the show was panned as being cheap and Disney'esque. The full story can be read in The Copenhagen Post.
Press Reviews Of Jarre's Interpretation Of The Shadow - 04/04/2005
The response in Danish newspapers to the show last Saturday in Parken honouring H.C. Andersen was mixed. However, Jarre's performance was well received. Danish newspaper MetroXpress writes that Jarre was one of the highlights. MetroXpress also has an interview with Jarre in which he reveals some of the ideas he is working on regarding a possible concert in Odense on the 20th of August. One of his ideas is to let the audience send their impressions by SMS to big screens thus, in the spirit of Andersen, adding the written word to the concert.
Furthermore, he says that he has already started composing the music for the show. Anne M. Christensen from newspaper Information refers to Jarre as "a swan in jeans" who "sprinkled tones of acid over Parken while his marvellous wrists gently slipped in and out between green laser beams." According to the same reviewer, the show stopped being provincial at the moment Jarre appeared. Another positive review can be found in BT. Here, Birgitte Grue writes that Jarre was one of the few artists who managed to interpret Andersen. "It was magic with words - in spirals, in snakes, in tunnels." Finally, Politiken praises Jarre by writing that "electrical currents still flow through Jarre who, as one of the few, really entered the universe of Andersen - with 'The Shadow' as a techno pumping laser show." As editors of Magnetic Fields we agree with the above reviews although Second Rendez-Vous is more appropriately termed electro-symphonic rather than techno pumping.
Re-releases In 5.1 Surround - 04/04/2005
The day before yesterday, Jarre and his team revealed plans for re-releasing Oxygene, Equinoxe, Magnetic Fields, and Concerts in China in 5.1 surround. Possibly it will just be a mix of existing recordings but more likely it is going to be re-recordings - fortunately with the original instruments.
HCA Concert Report - 03/04/2005
Many Jarre fans had turned up for the concert to see the Frenchman's contribution to the show. It was a nine minute performance consisting of a short introduction followed by a successful version of Second Rendezvous with laser harp, choir, and orchestra. Rumours before the concert saying that Jarre was going to play new music thus turned out to be false.
Jarre Announces Concert Dates - 03/04/2005
Yesterday's signing session in Frederiksberg Centret was a draw and one and a half hours before the start of the event, a large group of people had already turned up. Jarre seemed in good form and he signed everything from old vinyls to jackets and keyboards. At this occasion he revealed that the concert in Odense as well as the concert in Poland will go ahead. According to Jarre, the dates of these events are the 20th and the 27th of August, respectively.